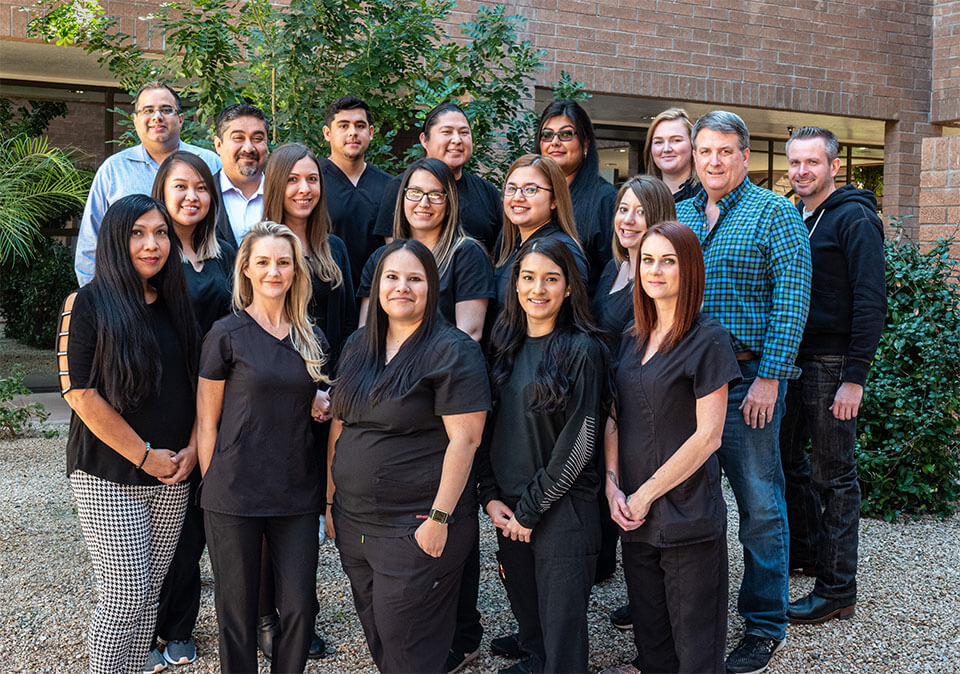 All the care you need.
All in one place.
A privately owned practice in the heart of Old Town, Scottsdale Family Health provides a truly integrated form of care that combines all the expertise you need under one roof – from pediatric to geriatric. And whether you are visiting us for a routine appointment or an emergency, you can be sure you will be seen by an experienced M.D. who was trained at some of the nation's finest institutions. We are a team of nurturing, caring doctors with integrity and professionalism, who are dedicated to delivering quality care and doing whatever it takes to make you feel better.
We believe knowledge is power.
When you are sick or in pain, it helps to know what to expect so you can be prepared to deal with it. At Scottsdale Family Health, we believe in the power of information and ensure that each patient understands what is going on with his or her body. And because medical technology is constantly changing, we are committed to staying abreast of the most current advances and latest techniques in our field. Plus, our state-of-the-art practice management software allows us to secure electronic health records – from lab work, X-rays and other test results, to prescriptions and personal wellness plans – which helps to enhance efficiency and improve patient care.
Our Philosophy
We take your health personal.
Because Scottsdale Family Health is a privately owned practice, we are able to provide a higher level of personalized care. Unlike urgent care centers or larger practices – where patients are routinely treated like a number and don't feel their needs are heard – we provide a continuity of care that builds trust in your doctor and our staff. We care about your individual needs and about creating an enhanced quality of life for all our patients. And while getting you better is the main goal, we understand that it's the little things – like doctors who actually listen – that put you at ease and make you feel comfortable.
Quality care takes time. So we don't mind taking ours.
Your time is precious. Especially when you're not feeling 100%. At Scottsdale Family Health, we understand the importance of time. That's why our doctors spend more of it with our patients. We have no corporate quotas to hit or time limits to meet, so you can be sure your doctor has more time to listen to what you have to say and thoroughly explain individual treatment options – more time to do things right. And if you find yourself in the hospital under the care of a specialist for something serious, our doctors always find time to visit, consult with the specialists, and assure that your care is appropriate.